Patio Drainage
---
A patio drainage problem can ruin your day, robbing you of your chance to relax in one of the most soothing areas of your home. Whether you are planning to have people over for a barbecue or you just want to spend a few minutes away from the stress of the workday, a drainage problem can put an end to those plans and result in serious damage. Basement Flood Protector can install a system that will effectively channel water away from your patio and give you peace of mind.
Installing a Patio Drainage System
---
If you have an existing patio that does not have a drainage system, you should consider having one installed as soon as you can. A professional will typically examine where water tends to pool and cut out a channel in the concrete so water can flow safely away. We can fill the channel however you like, but gravel will provide a very nice appearance.
Dealing With Drainage Problems
---
Many people already have patio drainage systems, but they simply do not work. In many instances, a system was either installed by a do-it-yourselfer or installed incorrectly by a technician. For example, the system may become clogged over time and water can no longer drain properly. Outdoor debris may have been pulled in with water and cause a blockage. Whatever the reason you are experiencing problems, we can perform a thorough inspection and quickly get to the root of the issue. It is very important that you have a patio drainage issue addressed as soon as you can. Water can do a great deal of damage to your home, and it can also pose a health hazard. For example, someone could easily slip on a wet patio and be seriously injured as a result. Pooling water can also be a haven for disease-carrying mosquitoes.
---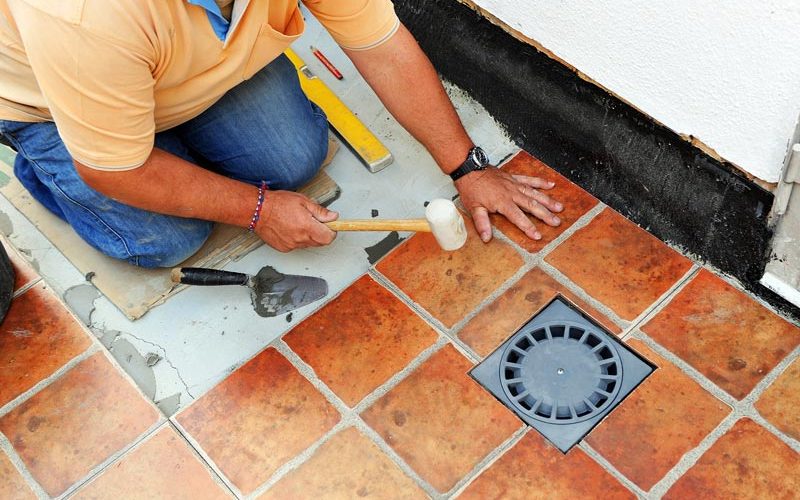 Contact Us About Patio Drainage
The experts with Basement Flood Protector can design and install a patio drainage system to your exact specifications, giving you peace of mind that your backyard refuge will be safe no matter what the elements can dish out. Please contact us online or give us a call at 847-852-7150 or 866-930-7898 to learn more about how we can help.